I found this picture in google city harvest church. like this facebook now
http://www.facebook.com/pages/We-believe-City-Harvest-Church-is-guilty-and-corrupted/130489683629588
http://www.facebook.com/photo.php?fbid=321425891275897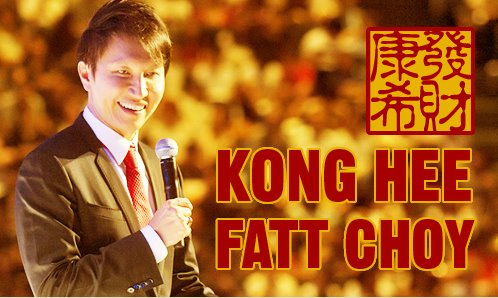 Huat ah! Huat ah!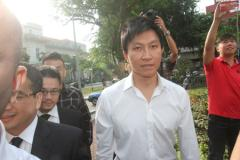 http://www.todayonline.com/Hotnews/EDC120725-0000160/City-Harvest-Churchs-Kong-Hees-statement-regarding-charges
City Harvest Church's Kong Hee arrives at the Subordinate Courts on Jul 25 2012. Photo by OOI BOON KEONG.
Updated 11:43 PM Jul 25, 2012
SINGAPORE – Founder of City Harvest Church, Kong Hee, has released a statement on the charges brought against him. The following is his statement in full.
"The Prosecution has brought 3 charges against me, which I have carefully considered with my lawyers.
"I do maintain my integrity, and will rigorously defend that integrity against these charges.
"I have and will continue to place my faith and trust in our judicial system. I will explain the facts and circumstances to the Court, and am confident that I will be vindicated.
"Sun and I would like to take this opportunity to thank God for all the people who have blessed us with their love, kindness and prayers during this challenging period of time. We have been tremendously humbled by the support and encouragement from the public, family and friends. We especially thank all those from City Harvest Church and the Christian community at large. They have been a constant source of strength.
"I respect the Court proceedings which are underway, and will not make any comment about the charges until the appropriate time and forum."
http://www.channelnewsasia.com/stories/singaporelocalnews/view/1215562/1/.html
By Qiuyi Tan/Claire Huang | Posted: 25 July 2012 0952 hrs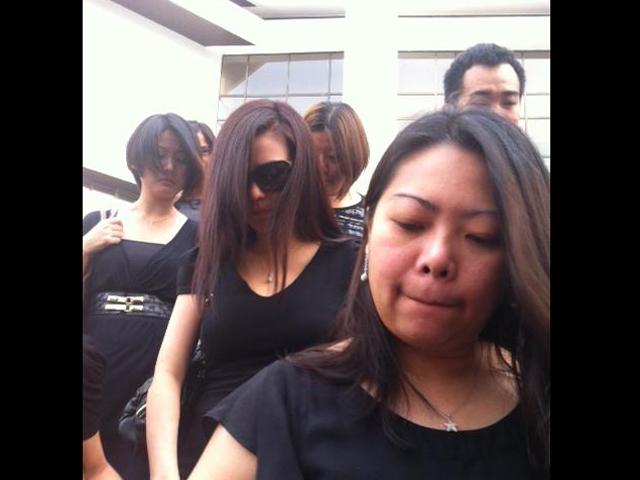 Photos  1 of 1
Serina Wee (C). (Photo credit: Tan Qiuyi)
SINGAPORE: Another person has been charged in relation to the City Harvest Church court case.
City Harvest Church's former finance manager, Serina Wee Gek Yin, was read 10 charges – six related to criminal breach of trust and four to falsifying accounts.
She joins five others, including founder Kong Hee, who were charged last month with misappropriating money from the church's building fund.
Some S$24 million was allegedly transferred from the church's building fund account to two companies as bond investments.
These were alleged to be "sham transactions" meant to mask the diversion of the church's building fund to finance the pop music career of Sun Ho, the wife of Kong Hee.
A further sum of $26.6 million was allegedly used to create the impression that the sham bonds had been fully "redeemed", a process called "round-tripping".
Wee, 35, was the first amongst the defendants to arrive in court on Wednesday, wearing a black dress and sunglasses.
She was accompanied by her husband and her lawyers.
Court papers said she was involved in a conspiracy to misappropriate millions of dollars of church funds which were allegedly channelled into bond investments.
Wee allegedly instigated a church accountant to record false entries in the church books on four occasions.
In court with Wee were the five other church members who had been charged earlier.
They are Kong Hee, senior pastor Tan Ye Peng, investment manager Chew Eng Han, finance manager Sharon Tan, and board member Lam Leng Hung.
From as early as 7.30am Wednesday, City Harvest Church supporters gathered at the carpark outside the Subordinate Courts.
They began to stream into the court at around 8am.
The court session lasted all of 15 minutes and every minute was filled with tension.
Supporters of the church packed the public gallery within minutes of the courtroom opening, while people from the media and the defence lawyers of the six accused persons filled the other half of the courtroom.
Kong Hee is represented by Mr Edwin Tong, while the rest have engaged senior counsel.
During the session, prosecution and defence came to agreement that the next mention will be 5 weeks later, on 30 August, so that all cases can be brought up at the same time.
All six are claiming trial and are out on bail of S$500,000 each.
– CNA/cc/ir/wm